IMMMA Advocates is a leading, full service corporate and commercial law firm in the United Republic of Tanzania, with a multi-disciplinary team of lawyers working in various areas of practice.
Through our extensive experience as an independent firm, we have established a strong market presence not only in Tanzania but also in Africa. We deliver business legal services to a broad range of clients across numerous sectors.
We are experienced in banking and finance, private equity, energy, infrastructure, oil and gas, mining and minerals, telecommunications, hospitality and leisure, insurance, arbitration, dispute resolution and practice pro bono as well.
DLA Piper Africa operates in 20 countries across the continent, offering unrivalled local skill and presence, backed by the resources of one of the world's largest law firms. The wider global Africa team is based in key hubs such as London, New York, Paris, Washington D.C., Dubai, Perth, Hong Kong and Beijing.
DLA Piper Africa is a Swiss verein whose members are comprised of independent law firms in Africa working with DLA Piper.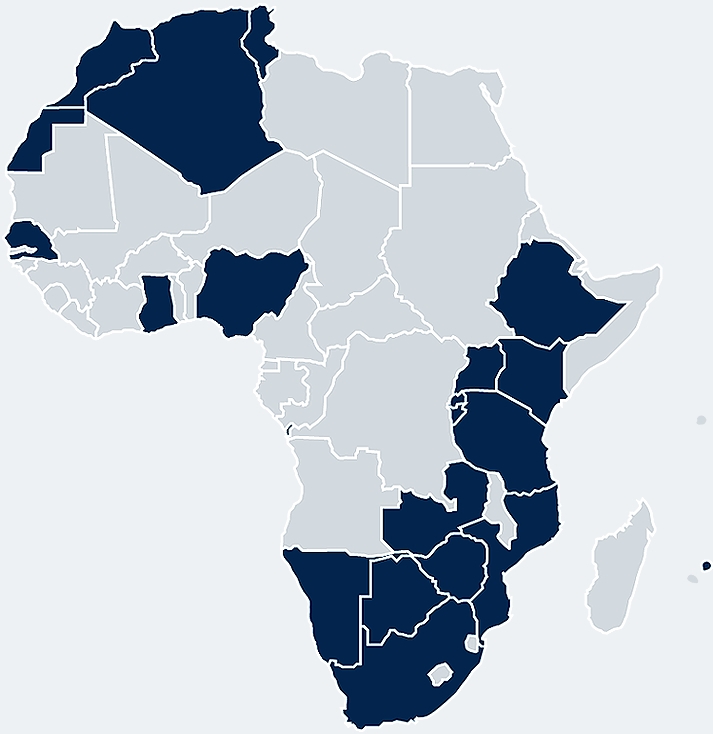 Our clients
We believe that understanding our client's business is key in assisting us to better comprehend their business needs.
Our team
We understand the importance of being friendly, accessible and transparent and we uphold these qualities with pride.
Our dedication
We strive to provide professional, client-focused services that provide sound legal and business advice in an excellent turnaround time.
Our solutions
Our approach is to create effective solutions that result in maximum transaction value while reducing risk.
Our commitment
We are committed to maintaining transparency and delivering value driven results to all our clients.
Our values
As a DLA Piper Africa member firm, IMMMA Advocates believes in the following values:
Our clients
We believe the interest of our clients are at the very heart of our business, and we strive to achieve excellence in everything we do for them.
We believe in long term relationships with our clients based on openness and honesty.
We respect and meet our obligations as professionals.
Our people
We value diversity and respect for the individual.
We believe in teamwork for the good of the firm and our clients.
We believe in the development of all our people and reward achievements fairly.
Our communities
We believe in active participation in the wider community as individuals and as a firm.
Chambers and Partners Global 2021
Ranked Band 1 in General Business Law
Chambers and Partners Global 2020
Ranked Band 1 in General Business Law
IFLR1000 2020
Tier 1 in Project Development, Tier 2 in Financial and Corporate (2020), Tier 1 in Energy and Infrastructure sector (2015-2019).
The Legal 500 2020
Tier 1 in Legal market overview
Chambers & Partners Global 2015 - 2019
Ranked Band 2 in General Business Law
IFLR1000 2019
Ranked Tier 1 in Project Development
The Legal 500 2019
Ranked Tier 1 in Legal market overview
IFLR1000 2019
Ranked Tier 2 in Financial and Corporate
IFLR1000 2015-2017
Ranked Tier 1 in Energy and Infrastructure